HIRE A VENTRILOQUIST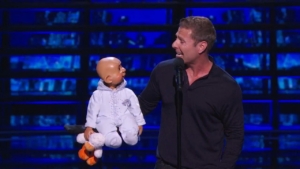 Book a Ventriloquist for your next event!
Summit Comedy, Inc. is one of the Nation's largest suppliers of Ventriloquists and comedy entertainment for colleges, corporate events, clubs and more.  We have many to choose from for your event.  Below are some of our favorites!  We will walk you through the booking process from beginning to end making your event a HUGE success!
CLICK HERE TO SEE VIDEO CLIPS OF OUR MOST BOOKED COMEDIANS AND COMEDY PERFORMERS!
Click HERE to request information!